Kadar Lyrics by Kaka is the Latest Punjabi song sung and written by Kaka, and Kaka himself also gives the music of this brand new song. Get Kadar song lyrics along with its music video.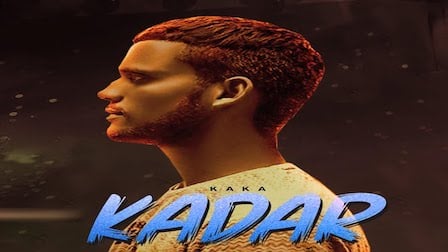 Kadar Song Details :
Song: Kadar
Singer: Kaka
Lyrics: Kaka
Music: Kaka
Kadar Lyrics
Koi Naar Je Ahankar Husna Da Kardi
Ohnu Dasdi Bazaara Vich Mull Bikdae
Fake Yaar Vi Shikaar Utte Nikle Bade
Dass Taan Zubaana Utte Kaun Tikdae
This is Arrow Sounds!
Koi Naar Je Ahankar Husna Da Kardi
Ohnu Dasdi Bazaara Vich Mull Bikdae
Fake Yaar Vi Shikaar Utte Nikle Bade
Dass Taan Zubaana Utte Kaun Tikdae
Mahfil Je Koi Tere Naal Chal Payi
Uth Ke Fadi Tu Hath Chaddi Na Kade
Ohnu Taraz Bana Li Aap Geet Ban Jayi
Taraz Nu Geet Vichon Kaddi Na Kade
Saaf Niyat Waliyan Na Milan Kite
Sache Dil Waliyan Na Milan Kite
Main Labh Labh Haar Gaya Sonh Peer Di
Ranjheya Ve Kar Kiton Hila Kar Da
Gudhi Je Mohabbat Tu Chaune Heer Di
Dhood Paindi Bike Utte Kaun Baithugi
Alhada Di Ankh Jaandi Sheeshe Chir Di
Ranjheya Ve Kar Kiton Hila Kar Da
Gudhi Je Mohabbat Tu Chaune Heer Di
Husna De Putle Ne Dooron Tak Oye
Nede Na Tu Jayi Milna Ni Kakh Oye
Laare Te Yakeen Waadeya Te Shak Oye
Dil De Stearing Te Kabu Rakh Oye
Pakki Jehi Lumbdi Masoom Ban Gayi
Kake Teri Lumbdi Masoom Ban Gayi
Mainu Taan Ae Mamla Kharab Lagdae
Kayi Waari Cheez Utto Thandi Lagdi
Asal Ch Garm Hundi Taasir Ji
Dhudd Paindi Bike Utte Kaun Baithugi
Alhada Di Ankh Jaandi Sheeshe Chir Di
Ranjheya Ve Kar Kiton Hila Kar Da
Gudhi Je Mohabbat Tu Chaune Heer Di
Gudhi Je Mohabbat Tu Chaune Heer Di
Tainu Load Ki Aa Piche Piche Jaan Di
Mehnge Je Brand Kehra Paa Ke Dekh Le
Sohni Teri Tera Aape Hall Puchugi
Mahiwal Khed Chal Azma Ke Dekh Le
Kehra Bhed Chal Azma Kah Dekh Le
Tu Vi Sose Baaziyan Ch Aake Dekh Le
Ishq Mohabbat Bhulekhe Man De
Garmi Ji Kaddni Hundi Shareer Di
Lang Gi Jawani Kise Kis Kamm De
Keemat Badi Hai Nazran De Teer De
Dhudd Paindi Bike Utte Kaun Baithugi
Alhada Di Ankh Jaandi Sheeshe Chir Di
Ranjheya Ve Kar Kiton Hila Kar Da
Gudhi Je Mohabbat Tu Chaunae Heer Di
Choti Hove Chal Jugi Koi Gall Ni
Par Gaddi Vich Hove Ac Chalda
Husna De Jad Vich Paisa Baitha Ae
Paisa Buniyad Pyaran Wali Gall Da
Note Kaddon Jeb Cho Gulabi Rang De
Har Gustakhi Hoju Sajjna
Raz Raz Karo Bhavein Rangraliyan
Bolda Ni Koi Vi Khilaaf Sajjna
Enne Mithe Mithe Bol Pesh Honge
Enne Mithe Mithe Bol Pesh Honge
Fikki Fikki Laggugi Mithas Kheer Di
Ranjheya Ve Kar Kiton Hila Kar Da
Gudhi Je Mohabbat Tu Chaune Heer Di
Ranjheya Ve Kar Kiton Hila Kar Da
Gudhi Je Mohabbat Tu Chaune Heer Di
Kadar Music Video